Commodore C64 game music [SID 6581] download
News
October 2018
Am very sad to hear
Ben Daglish
passed away
July 2016
Added copyright info for companies
March 2012
SID files upgraded to Sidplay2
December 2004
Added
FAQ
Do you remember times, when composers like Rob Hubbard, Martin Galway, Ben Daglish, Tim Follin, Jeroen Tel, Mark Cooksey, Jonathan Dunn and Chris Huelsbeck did magic on an 8 bit computer called Commodore 64? Most of us might have sold this thing by now, or it catches dust, but the sound won't get out of our minds.
If you want to hear those great tunes on your PC, you'll need a player, for example VLC (Videolan media player), which you might already have installed. With version 2 it can also play Commodore 64 audio (SID) files. This webpage contains a collection of some of my favorite SID tunes.
Although nany companies faded by now I added Wikipedia links to them. It might be interesting to see if they still exist or what ever happened to these vanished.
Commodore 64 SID FAQ
Q:
What is this all about?
A:
This page contains music files used on the Commodore 64 home computer, which was famous from 1982 to about 1989. Still today people use this computer, either the Original "breadbox", or an emulator (VICE).
Q:
So I need this emulator for playing the files on your page?
A:
No. The emulator would emulate (behave like) the Commdore 64. You could for example play all the old games with the emulator. But the files on this page don't work with the emulator.
Q:
What's your page good for then?
A:
If you only want to listen to the C64 music which were used in games and demos back in the 80s you might download files from my page. Not only from the 80s of course. Still nowadays people create great C64 audio files in a quality and with effects you wouldn't believe it'll ever be possible back in the 80s.
Q:
How large are these files?
A:
They are very small. I think the largest I have is about 30 kbytes.
Q:
Okay, I downloaded some of these files, but they don't play.
A:
You need a player for your operating system to play them. If you have VLC you already have one installed. Try open SID files in it.
Q:
A requester popped up telling me this page would need a plugin. What's this good for?
A:
A sid plugin would automatically play one of the tunes I put on this side. You can download a sid plugins for WinDos and Mac somewhere (all links I knew are expired) as well. For Linux you might install Plugger, which plays almost every audio file which is included to a website.
---
Warp to a certain year
1982 1983 1984 1985 1986 1987 1988 1989 1990 1991 1992 1994 1995 1996 1997 1998 1999 2002 Unknown year
| | | |
| --- | --- | --- |
| Apecraze | Mike Blackman | Comm*Data Computerhouse |
---
I took the year, title and copyright dates from the tunes. I don't know if they are correct.
Want to enjoy C64 nostalgia on the PC? Get a C64 emulator (VICE) and enjoy those great games of this 8 bit machine.
The emulator is NOT for these SID files above!
---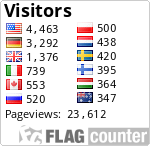 since May 17th 2013
Valid HTML5